taking a vocal Stand for
liberty and freedom
NTNP will be providing news views and commentary from a conservative perspective. We'll also be aggregating reliable, conservative news from other reliable sources.
Our Favorite Finds…
The KungFlu, Totalitarianism and the New World Order
The KungFlu, Totalitarianism and the New World Order
German Doctor Explains some of the fCOVID-19 false Narratives
Audio is in German language. The video contains English language subtitles.
Audio is in German language. The video contains English language subtitles.
Glenn Beck: KungFlu and UN's Agenda 21
Glenn Beck: The MAO'y Awards
AnOmaly: Do We Need to FACT CHECK the WHO?
Liberate America | The Michael Knowles Show...
Daily Wire Backstage: Earth Day from Lockdown Edition
Justice With Judge Jeanine -- Breaking Fox News | April 25, 2020
The Daily Wire Hosts Take the Political Compass Quiz!
Robert O'Brien: President Trump Made Courageous Decisions...
Ted Cruz Slams "Deranged Trump Hatred" on The Ben Shapiro Show
Democrats never miss an opportunity to go after President Trump...
Candace Owens: Mom, Dad....I'm a Conservative.
Limbaugh: The objective remains to get Donald Trump out of office
Charlie Kirk
Joe Biden debates a worthy opponent, Himself. Joe has been on every side of every issue. He will be controlled by the Radical Left
Customize your own Trump Graphic Apparel and More
Lolz — everybody does their best to minimize their tax liabilities. Why should the president be any different — Unless you're a hypocritical Liberal!
Good riddance to a deep-state operative who doesn't understand his oath of office. https://t.co/330e6uIERt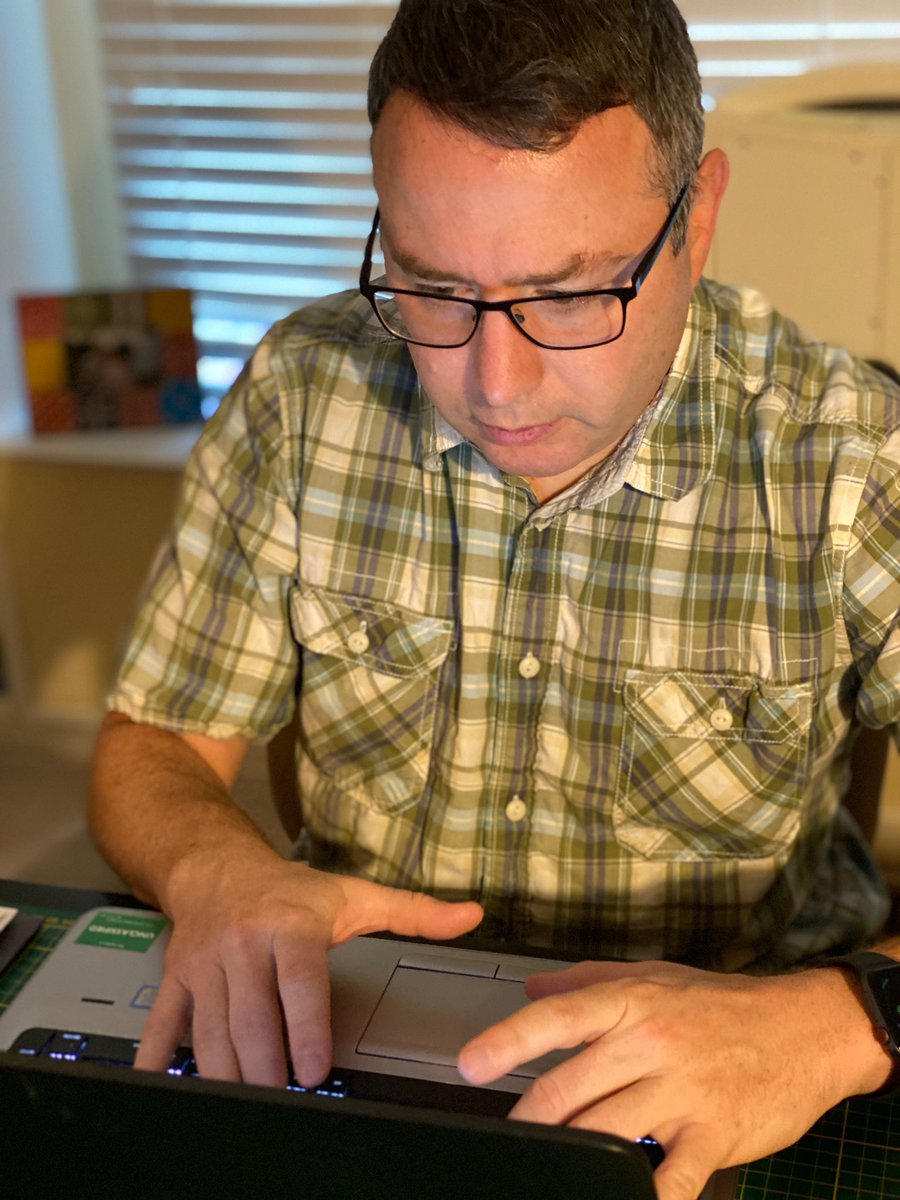 Lying @RepAdamSchiff is at it again. He and others in Congress are simply on a "Fishing Expediton." They need to stay in their lane and focus on legislation not taking down the president for the umteenth time. https://t.co/7pGcB8fpg5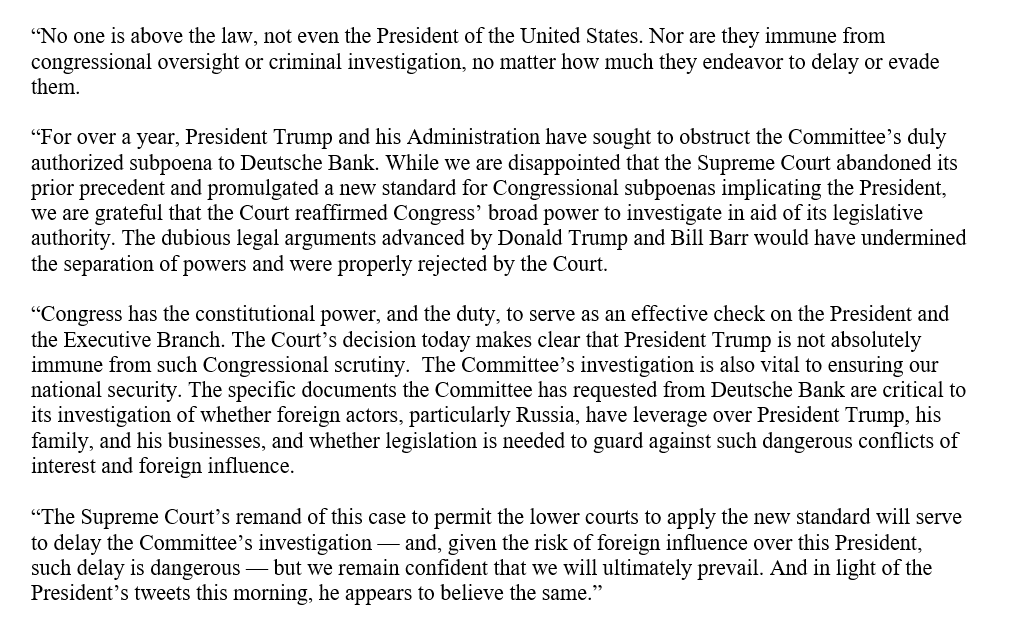 Adam Schiff
@RepAdamSchiff
No one is above the law, not even the President of the United States.
Nor are they immune from congressional oversight or criminal investigation, no matter how much they endeavor to delay or evade them.
My statement on the Supreme Court decision this morning:
https://t.co/a31B0sgSIX
Shifty @RepAdamSchiff continues to obfuscate the TRUTH. Vindman was and is a disgrace to the uniform. https://t.co/a95ypyx1iU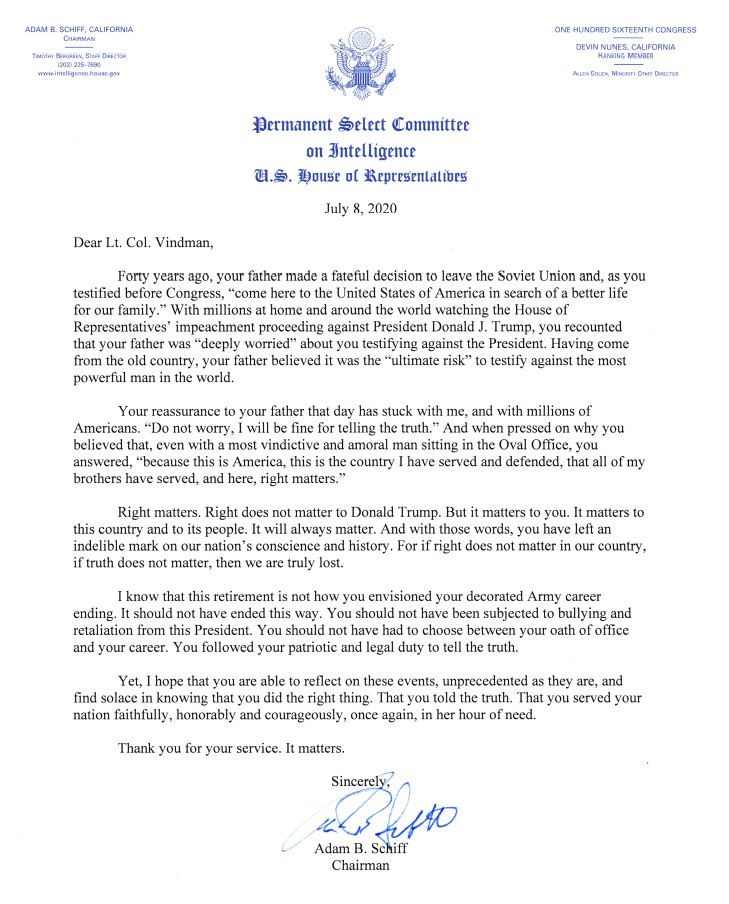 Adam Schiff
@RepAdamSchiff
A letter to Lt. Colonel Alexander Vindman:
Right does not matter to Donald Trump. But it matters to you. It matters to this country and to its people. It will always matter.
And with those words, you have left an indelible mark on our nation's conscience and history.
https://t.co/sysJxdRQpU
Election Day: November 3rd. 2020
Hey American Patriots, time is running out — make sure you're registered to VOTE!
Our president has also been working non-stop to fulfill his promises to "Make America Great Again." He continues to make great strides, despite the unrelenting obstructionism from the House Democrats and the Mainstream Media.. NoTrumpNoPeace is committed to walking the walk and talking the talk, right along side him! 
NO. We're not a mindless rubber stamp for the Trump agenda. We are also committed to holding "The Donald" accountable to the American people to fulfill his promises. 
Neither are we accept the label "Alt-Right," We are American Patriots of every race, creed, color, or economic status. We are simply here to be a voice fighting for our liberty and freedom.
AMPAT Media is looking for concerned patriots who have a flair for the written word, a passion for truth. Is that you? Contact us to learn more… 
Become an AMPAT Media Contributor
Do you have something meaningful to contribute? Are you someone in the know, but require confidentiality? Your privacy is our top concern -- contact NTNP today...